How To Find A Reputable Breeder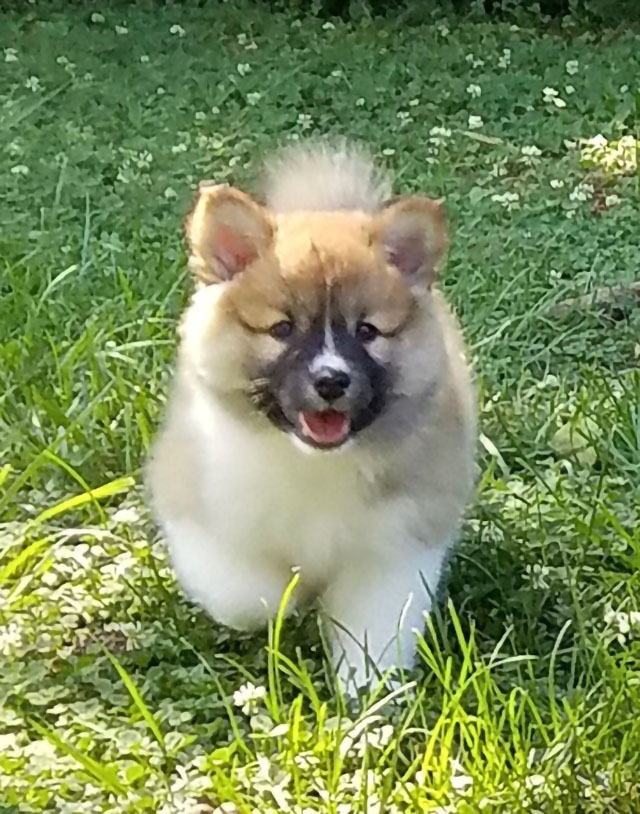 There's a HUGE difference between a puppy mill or backyard breeder and a REPUTABLE BREEDER. And there is a huge difference between the dogs that come from those different sources. It is extremely common for puppies from disreputable breeder-sources to look nothing like the breed they are alleged to be, and the differences don't end there. Temperament, personality, size, intelligence, health, and appearance may be so completely different as to make a puppy from a disreputable source unrecognizable in any way as the advertised breed.
First, be aware that AKC (American Kennel Club) registration is not in any way an indication of quality! The poorest puppy mill litter in the country may be AKC registered, just like the most carefully-bred litter from a responsible, reputable breeder. AKC registration is simply a registry service. Used alone, it does not indicate good health, ethical breeding, stable temperament, or even recognizable breed type. In cases where record-keeping is questionable, it does not even ensure that the dog is the breed indicated on the papers. AKC registration is where you BEGIN your search, not where you end it.
Some hallmarks of a reputable breeder-source:
BREED CLUB MEMBERSHIP
A reputable breeder is usually an approved member of their national breed club, and very often a member of a local/regional breed club or all-breed club as well. Vali Icelandics is a proud member of two national breed clubs, The Icelandic Sheepdog Association of America and The Keeshond Club of America. Vali Icelandics is also a member of a local all-breed club, The Huntsville Kennel Club.
OFA CERTIFICATION ON HIPS
A reputable breeder submits hip x-rays for all their dogs over 2 years of age to the Orthopedic Foundation for Animals (OFA). A reputable breeder will have OFA clearance on every single sire and dam from every litter they breed. Vali Icelandics only breeds dogs that have been certified clear of hip dysplasia by the OFA.
OTHER HEALTH TESTING
A reputable breeder also completes additional health clearances for issues that affect their individual breed. Vali Icelandics performs a wide range of essential health screening, including tests on eyes (CERF), stifles, heart, and thyroid, among other important health evaluations. Extensive health checks for avoidable conditions or diseases increases your odds for a healthy, long-lived puppy.
SUCCESSFUL PARTICIPATION IN AKC EVENTS
A reputable breeder often participates in AKC-sanctioned events, and pursues excellence by exhibiting their dogs to experienced judges, who evaluate them in comparison with the AKC standard for the breed. Vali Icelandics is very active in AKC Conformation events, competes at the very highest level in the United States, and consistently wins AKC Champion and AKC Grand Champion titles, among others.
SPAY-NEUTER
Many responsible, reputable breeders require their companion puppies to be spayed or neutered by a particular age. This ensures that no cherished puppy ends up in a puppy mill or backyard breeder situation, where dogs are bred primarily for profit and where conditions are often deplorable. Vali Icelandics requires such on all companion puppies.
Signs of a questionable or disreputable breeder-source: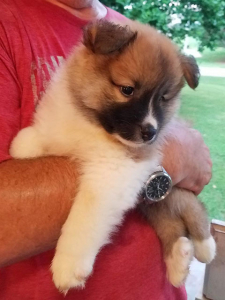 Reputable breeders do NOT place their puppies in a pet shop or puppy mill situation. Reputable breeders do NOT sell puppies at shopping venues, flea markets, or other retail sources. Reputable breeders normally do NOT have many different breeds for sale at their home or place of business. Reputable breeders do NOT release puppies to new homes until they are at least 8 weeks of age. Reputable breeders do NOT sell to "just anyone with the money"! Reputable breeders are extremely selective in choosing future homes for their precious puppies, ask many questions of prospective families, and often have a contract that all parties must agree to and sign. Vali Icelandics places puppies in approved homes only, and requires an agreed-upon, signed contract, to ensure that all our puppies become happy, healthy companions in loving families.
A carefully-bred puppy from a respected, reputable breeder is not that easy to find. Many reputable breeders have a waiting list for their puppies, and require a deposit. Regardless of individual policies, reputable breeders put in time, effort, thought, analysis, resources, and great care in producing puppies that are sound in both mind and body.
A note on puppy prices:
Puppies from reputable breeder-sources are often more expensive than puppies from a puppy mill or backyard breeder. Do not use price to influence your decision on where to obtain a puppy, since reputable breeders go to great lengths . . . and great expense . . . to ensure that their puppies are healthy, sound, typical representatives of the breed. Often the difference in cost between a reputable breeder-source and a disreputable or questionable source is merely the equivalent of one serious veterinary visit. Remember that you are purchasing a canine family member who will be living with you for many years, from youth to old age. Buying a puppy from a cheaper source just to save money often turns out to be an incredibly expensive mistake.
Where to look for a reputable breeder:
Search online for the national parent club of the breed of dog you are looking for. Depending on the breed, there may be regional clubs as well. Every national or regional breed club has a list of members, and some have an additional list of breeders, or a list of puppies currently available. Call people on that list and ask for referrals. Ask questions about their policies and be aware of the hallmarks that identify someone as a reputable source. For Icelandic Sheepdogs, our national breed club is The Icelandic Sheepdog Association of America (ISAA).
Don't be fooled by a slick website with eye-catching photos. Many reputable breeders do have informative, well-organized websites with wonderful photos of their dogs. However, questionable or disreputable sources can copy or import photos and make false claims that they cannot prove. Make your decisions when choosing a reputable breeder-source based on credentials, experience, and policies.
The American Kennel Club has a "Puppy Finder" option, where you may locate many very good breeders. Be warned, however, that every kennel listed on the AKC site may not be a reputable source, since advertisers purchase space on that website without first meeting any criteria.
I hope the information above helps you in your search for a new puppy. In any case, take your time and be careful, since there are many disreputable sources out there. By following these guidelines, you will greatly increase the odds of finding a healthy, happy companion for many years. A lifetime of good health, abundant energy, sound temperament and loving devotion is well worth the effort!